This video is absolutely not at all what the Church needs.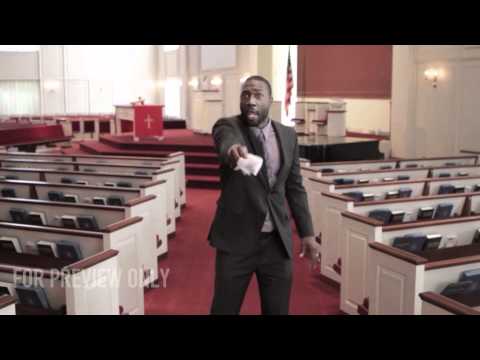 Church does not have a "cool" problem. There are already lots of 'cool' innovative churches.
Church does not have a "Hey, we're relevant" problem. In the eyes of most of the world, 'relevance' was like six exits and 20 years ago.
The Church has a "Why Should I Go to Church?" problem.
And this video does not deliver an answer.
I can't figure out what this video does deliver. If I go, can I laugh at them? Will there be more funny videos like this one? I can get a coffee. I can have old people. I can have a picnic. I can wave a hanky.
People don't need Church anymore.
Church used to be information dissemination and community building.
Now, access to information is not a problem. MITx will give you a whole Ivy-League (non-degreed) education for free. There are a thousand blogs and podcasts out there that can give you a similar (non-degreed) theological education.
Community is not the problem. People have been building their own communities around work, hobbies and life together for  thousands of years. They don't need church to do it. They can join country clubs, civic clubs, Renaissance guilds, or just the neighborhood watch.
This video just reinforces Christian stereotypes of trying desperately to matter–and failing.
Besides–do you want to know something interesting?
This video is promoting 'church'. Not God, Jesus, discipleship, salvation, devotion, worship, service, gratitude, or humility.
None of these are even mentioned once.
Not once.
Just church, church, church, church, church.
What the heck is 'church'? And why in the world would I want to go there–if I ever went in the first place?
Can't you just see viewers thinking:
Isn't this video…Exactly. Why. I. Left. The. Church?
Tags: Back to Church Sunday