The film opens at Ground Zero.  The Westboro Baptist cadre screams to the 10th anniversary pilgrims that we should thank God he saw fit to send their loved ones to hell that day.  The shot pans out to capture a peculiar form of disgust in the eyes of onlookers- the type of disgust you see when someone first realizes the obscene underside of what they too might believe.
Around six in ten Americans believe in Hell.  Director Kevin Miller's Hellbound? looks at this phenomenon.  The film was a nascent idea until Miller and his crew saw the hype and reaction to Rob Bell's Love Wins in the spring of 2011- this is a topic people want to talk about.  Miller set out to interview as many people as possible to talk about 1) why to believe or not believe in hell and, more importantly, 2) how does belief in hell change us?

With interviews from Brian McLaren, Mark Driscoll, Greg Boyd, Kevin DeYoung, Frank Schaeffer, William Paul Young, Justin Taylor, Ray Comfort, Chad Holtz, Mike Bickle, and Jonathan And Margie Phelps – just to name a few – and additional video from John Piper, Rob Bell, and Jerry Falwell, Hellbound? is clearly directed to an Evangelical audience familiar with popular figures (but to be sure, interviews from Protestant and Catholic academics and an Orthodox priest make the cut as well.)  
The film suffers slightly from a very stark delineation between the universalists and exclusivists: one side is calm, compassionate, and able to clearly articulate the history of hell in Christian theology, while the other side is, well, Westboro and exorcists.  I asked Miller about this, "What was it like searching for more articulate voices for the exclusivist position?"  He replied that, unfortunately, efforts were made to reach Piper, Mohler, and similar academic figures to defend the exclusivist position, but the messages went unanswered.  I can't blame him for this.  In fact, I think the difference in dispositions is one of the more important messages to consider.  What is it about certain personalities and temperaments that want to believe in hell?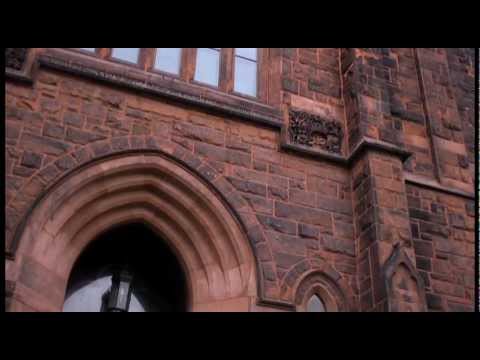 Frank Schaeffer's interview tied the movie together in a way that transcended the debate over hermeneutics.  As an expat of the religious right, with books and films from his former life still influencing American extremism, Schaeffer says hell is undeniably a method of control.  However we interpret an obscure verse in 3rd Isaiah or a post-Maccabean redaction of Daniel, we can no longer pretend we don't know what hell does in the psyche of a community.  When exclusivist pastor John Piper issues a papal tweet excommunicating Rob Bell for questioning hell, says Schaeffer, this is saying something profound about a very specific insecurity.  Identity and security found in a set of ideas requires a certain hostility to those who disagree with you (because, if Bell is right, Piper has wasted his life.)  Mark Driscoll tells us "Some of you… God hates you," and Kevin DeYoung tells us that only the elect should be considered God's children.  The scenes from Jerusalem and Auschwitz remind you that there are deadly serious consequences to how we think God will deal with our enemies. The audience is forced to think: Who am I more like? Who's view of God is more like mine? How to I see people who are different than me?

The film ends with the same ironic heroes it begins with: Margie and Jonathan Phelps. In the Q/A following the film, Miller told us Westboro may be the only people in America that truly believe in hell.  If you believe that there is a hell and avoiding it comes down to a matter of belief, then the only ethical choice you have is to preach this message unceasingly.  This is the obscene underside of the latent belief that 6/10 Americans purport to hold.

Hellbound? is an introduction to an important conversation.  While parts of the film hit depths that challenged my perspective as a student of religion, it is not so much a film geared toward those of us in the theological academy.  It's for those who "just believe whatever the Bible teaches about hell" on the one hand, or on the other hand, those who think the idea of hell is too archaic to have real social and geopolitical consequences today.  It's for the true believers, the casual parishioners, and the agnostic alike.

Director Kevin Miller writes:

Throughout history, Christians have disagreed about pretty much everything. And whenever these disagreements come up, certain doctrines or beliefs become a sort of litmus test to determine insiders and outsiders: Are you one of us or are you one of them? Are you our kind of Christian or are you some other kind of Christian… whom we're really not sure we can trust? 




Whenever I see the battle lines being drawn like this, it piques my interest, because I know there's a lot more going on behind the scenes. On the surface, people are arguing about theology, but underneath lurk all kinds of personal, political, religious and even economic agendas.
Tad is a Fuller Alum & Philosophy of religion and theology Ph.D. student at Claremont Graduate University. Tad blogs at taddelay.com.
Tags: film review, Hell, Hellbound?, Kevin Miller